RQI Management Committee 2021/22
Alex Hanlon – Co-Chair (non-Indigenous)
Alex Hanlon is Director / Owner and Accredited Mediator at Onique Consulting, a self-owned consultancy delivering specialist property advisory, commercial negotiations and mediation. She is motivated by supporting the recovery of people and organisations in challenging circumstances. Financially astute with a high degree of commercial acumen and an entrepreneurial mindset, Alex focuses on coaching cultural change, empowering teams and driving organisation transformation.
Alex is an Independent Director of the Child Cancer Foundation (NZ), a Member of the Australian Institute of Company Directors, a Professional Member of the Resolution Institute, a Member of the Institute of Directors (NZ) and a Member of the Arbitrators and Mediators Institute of New Zealand.
Danielle Ah Boo – Co-Chair (Indigenous)
Danielle Ah Boo is a Torres Strait Islander woman, born and raised on Thursday Island, and a Financial Accountant currently working for Arrow Energy. Danielle moved from Thursday Island to Brisbane after completing Year 12 to commence her undergraduate degree. Danielle says she is grateful to have grown up in her community among family and culture, because it shaped her into the person she is today and she hopes to one day take all her experiences back to the community.
Although her undergraduate degree was in Creative Industries, Danielle always knew she'd study Business eventually and says it's a great feeling to have now completed her Masters degree in Accounting at QUT. Danielle previously worked at Carbon Media as Production / Corporate Coordinator and says she had been given a great opportunity at Carbon to combine her love for production together with accounting, giving her a balance between office work and travel.
Linda Harnett – Secretary
Linda Harnett MA, BCW, Dip Bus, Dip HR, ADRC has worked in the Community Services sector since 1977 as both professional and volunteer.
She played a leadership role in the establishment of a Domestic Violence Service and Women's Refuge, and a Community Legal Service. She worked with homeless persons and as a Youth Worker with children placed into the Care of the Children's Services Department. She has worked as a Coordinator in Disability Services and as the Manager of a Family Day Care Service.
Linda's leadership and commitment to the principles of reconciliation led Bayside Family Day Care to become the first Australian early childhood education service to develop and implement a Reconciliation Action Plan. In May 2003, Linda was awarded an Australian Centenary Medal by the Commonwealth Government for 'Distinguished Services to Early Childhood Education.
She currently works with Reconciliation Queensland as the Regional Engagement Coordinator Qld within the education sector.
Treasurer – (currently vacant)
Congratulations to Danielle Ah Boo on her appointment to our Indigenous Co-Chair role, following Leon Filewood's decision to step down to take on an interstate employment opportunity. An announcement will be made about who our new Treasurer will be very soon.
Aunty Heather Castledine – Committee Member
Aunty Heather is a proud Murri (Aboriginal) woman. Born into Hooper Family at St George & raised in Charleville on the bank of the Warrego River. Aunty Heather's family (Kent) moved from her tribal country to follow work for her father (Joe Kent). As a younger person, Aunty Heather worked in the outback for 27 years on cattle and sheep stations, shearing sheds and earth moving camps at the back of Bourke. While studying at University for her Bachelor degree she was carer for her ex-husband for number of years who had a mental health disorder/disability, which gave her experience of the other side of mental disorders. More recently, Aunty Heather has worked for Queensland Health with Child and Youth Mental Health Service as an Indigenous Cultural Consultant to team of 35 clinicians.
Aunty Heather has a Bachelor of Social Work, Certificate IV in Indigenous Leadership, Certificate of Attendance to Attachment Theory & Practice Relevance for Aboriginal and Torres Strait Islanders Peoples, Statement of Completion A&TSI Cultural Awareness Facilitator Training, Outstanding Achievement for Reconciliation Learning Circle Kit, Certificate of Participation in Applied Suicide Intervention Skills & Statement of Attainment Senior First Aid. She also attends a women's Workshop on grief and loss.
Aunty Heather has always worked with the belief of bridging the gap, understanding with Reconciliation in her heart, and growing as equals together as one. She believes in reconciliation and considers that we need to develop an understanding of all cultures that make up the island we call our country of Australia, that we love and want to share with the world not just one culture but many. She says we must remember that the first settlers to come to this land were the stolen generations of England, Scotland, Ireland and Wales, removed because of criminal offences to their culture. They were sent here for life, not only their lives but for their descents, in country so alien to their home land and placed with culture so different from their own culture/society. Aunty Heather says we need to join together and take time to respect and understand who we are and where to from here.
Peter Jackson – Committee Member
Peter has been an active member of the Samford Reconciliation Group and RQI since 1995 and served 15 years as Co-Chair for Reconciliation Queensland Inc, stepping down at the 2021 AGM.
In his professional capacity prior to his retirement, Peter held the position of Project Manager for Statewide Professional Development in the Department of Education Training and the Arts. Before joining the Queensland Government he worked for many years in the television broadcasting industry as an employee of the Australian Broadcasting Corporation and in earlier years for a national commercial network.
Throughout his career Peter has had the opportunity to liaise, consult and develop mutually respectful and rewarding personal and professional relationship with Aboriginal peoples and Torres Strait Islander peoples in a large number of remote, rural and urban communities in every Australian State and Territory.
Peter is committed towards social justice for all people and fully supports the principles of Reconciliation. On a personal basis Peter and his wife enjoy all the benefits of having a very diverse and extended multicultural family.
Leon Filewood – Committee Member
Leon was born and raised on Waiben (Thursday Island), Kaurareg Country, in the Torres Strait. He is a descendent of the Ugar Umle, Moalgal/Italgal peoples in the Torres Strait. His Aboriginal heritage stems from the Yalanji, Koko Mini and Girrimay people of Far North Queensland.
Leon has a Bachelor of Laws and a Graduate Diploma of Legal Practice from the Queensland University of Technology. He has served as a member of the Treaty Working Group on Queensland's Path to Treaty, tasked with providing a report to the Queensland Government (published Feb 2020) outlining levels of support and next steps for a treaty process.
After working as a solicitor in private practice, Leon changed his career path and became in-house counsel and divisional manager at a local Aboriginal Land Council in Western Sydney, responsible for the health, housing, education and training portfolios.
He later moved to Brisbane where he served the Aboriginal and Torres Strait Islander community as a community development coordinator in local government.
Simon Brooks – Committee Member / Webmaster
Simon Brooks is a public relations and communications professional, with more than two decades experience in the government and non-profit sectors and the entertainment industry. Simon served as RQI Treasurer from 2017 until 2019.
He is a member of the Public Relations Institute of Australia and the Media, Entertainment and Arts Alliance, and is a 'Writer – Full Member' of the Australian Performing Right Association. He has extensive experience working behind the scenes in federal, state and local politics.
A strong advocate for reconciliation, Simon was a founding member of the Brisbane North PHN reconciliation committee (formed in 2010). He was employed at this primary healthcare organisation for 12 years and helped bring about its first Reconciliation Action Plan. In his public relations capacity at the PHN, he secured national media coverage and substantial publicity for local Aboriginal and Torres Strait Islander health success stories on numerous occasions.
Simon is a military veteran, employed by RSL Queensland. He served nine years in the Australian Regular Army and worked as a civilian for a further six years with the Department of Defence. He is a member of the Kedron-Wavell RSL Sub Branch, the RAEME Association Queensland, and the Army Apprentices School Association.
Prior to arriving in Queensland in 2008, Simon had been employed as a communications officer with the Australian Government Department of Health and Ageing in Sydney, where he worked closely with the Office for Aboriginal and Torres Strait Islander Health.
Simon immigrated to Australia from England as a child and, as the son of an RAAF serviceman, he had the opportunity to spend several years growing up in Malaysia and Papua New Guinea, where he first gained his appreciation of cultural diversity.
Mark Baumgart – Committee Member
Mark has been involved in the Indigenous community most of his life, having served several years as a Queensland Reconciliation Consultant and held executive roles on the Governing Committee of Link-Up Queensland.
Mark works as a Senior Advisor with Main Roads specialising on managing Indigenous programs/events including the Aboriginal and Torres Strait Islander Education toward Employment Scholarship Scheme. He also holds the current Indigenous Co-Chair position with the Queensland Sorry Day Journey of Healing Network (QSDJoHN) QSDJoHN is the Queensland affiliated body to the National Sorry Day Committee. This Network has a long history of assisting with the organising of annual National Sorry Day events held in Brisbane. The purpose and objectives of this Network is to progress the unfinished Sorry Day business and commemorative events with the view of assisting with bringing together 'Stolen Generations', their families and the general community across Queensland.
Mark has recently found out who his people are and where his homelands are. He is proud to now acknowledge his Cultural Heritage and Traditional Homelands: Woolwonga, North East of Katherine, up to Pine Creek, as far as the Kakadu National Park, Northern Territory. Mark's personal drive and passion is to assist with the reconnection of families because for a long period of his young life he grew up without family. Mark's personal motivation also comes from the memories of some of his aunties and uncles from Darwin who were members of the Stolen Generations.
Rosali Raciti – Committee Member
Rosalie's initial involvement with Aboriginal and Torres Strait Islander children and their families was in 1972 when she was teacher in charge at the newly established kindergarten at Palm Island. Her commitment to Indigenous issues continued through a career in education, with responsibilities for Early Childhood, Arts and Reconciliation, until her retirement in 2005.
Rosalie's committee involvement has included the following organisations: SE Qld NAIDOC, Under Eights' Week, Qld Children's Week, Australian Early Childhood Association, Australian Association of Early Childhood Educators, Save the Children, Qld Women in the Public Service, Reconciliation Queensland and Diversity in Child Care Qld. She has been actively involved in the planning of Cultural Sharing Days for the early childhood sector for many years. Cultural activities and experiences are offered to young children within a culturally inclusive environment.
Rosalie is keen to see the membership base of RQI expand to include a greater number of Local Reconciliation Groups throughout Queensland. Her interest in the visual and performing arts sees an opportunity for Reconciliation to take place through these media and she has worked to create an active partnership between RQI and Indigenous arts organisations in Qld. Rosalie sees Reading for Reconciliation programs as another pathway towards Reconciliation and has been involved with a Reconciliation Reading Group for two years.
She believes that active networking and partnerships with other organisations and businesses is essential for the future growth and development of RQI.
Uncle Maurice Serico – Committee Member
Maurice is an Aboriginal man of Gubbi Gubbi, Jiman and UK Australian heritage. He completed his BA in philosophy and English literature at University of Queensland in 1979. Since 1980 he has worked in Aboriginal Affairs including in the office of the Minister for Aboriginal Affairs and a variety of positions in Aboriginal health, eduction and TAFE and human resources in both the public and community sectors. Maurice combines his roles on the RQI management committee and as Chair of Balaangala Community Group (The Gap), while managing a chronic kidney condition. Maurice participates in supporting the kidney health community.
Nathan Appo – Committee Member
Nathan Appo works for the Institute for Urban Indigenous Health and coordinates the Deadly Choices Business Development arm for its national program, creating partnerships with Aboriginal Medical Services and Sporting Clubs around Australia.
Aunty Denise Proud – Committee Member
Aunty Denise Proud has been acknowledged as an Honorary Research Senior Fellow of The University of Queensland and is an internationally renowned presenter, educator, author and artist. Aunty Denise is a proud Aboriginal woman who was born and raised in Cherbourg. She delivers cultural and educational workshops across a range of sectors and industries to better support organisations in engaging and collaborating with Aboriginal and Torres Strait Islander peoples and communities.
Aunty Denise has been instrumental in raising awareness of the importance of early childhood education and the benefits to parents during the early years of her career and as the Teacher in Charge at the first Kindergarten in Cherbourg. She has a long and diverse professional career, including working for over twenty years in various prisons where she delivered cultural and educational programs for prisoners. Aunty Denise is Co-Chair of the Aboriginal and Torres Strait Islander Education sub-committee at the University of the Sunshine Coast and a board member at Nungeena Aboriginal Corporation for Women's Business.
Colin Neville – Committee Member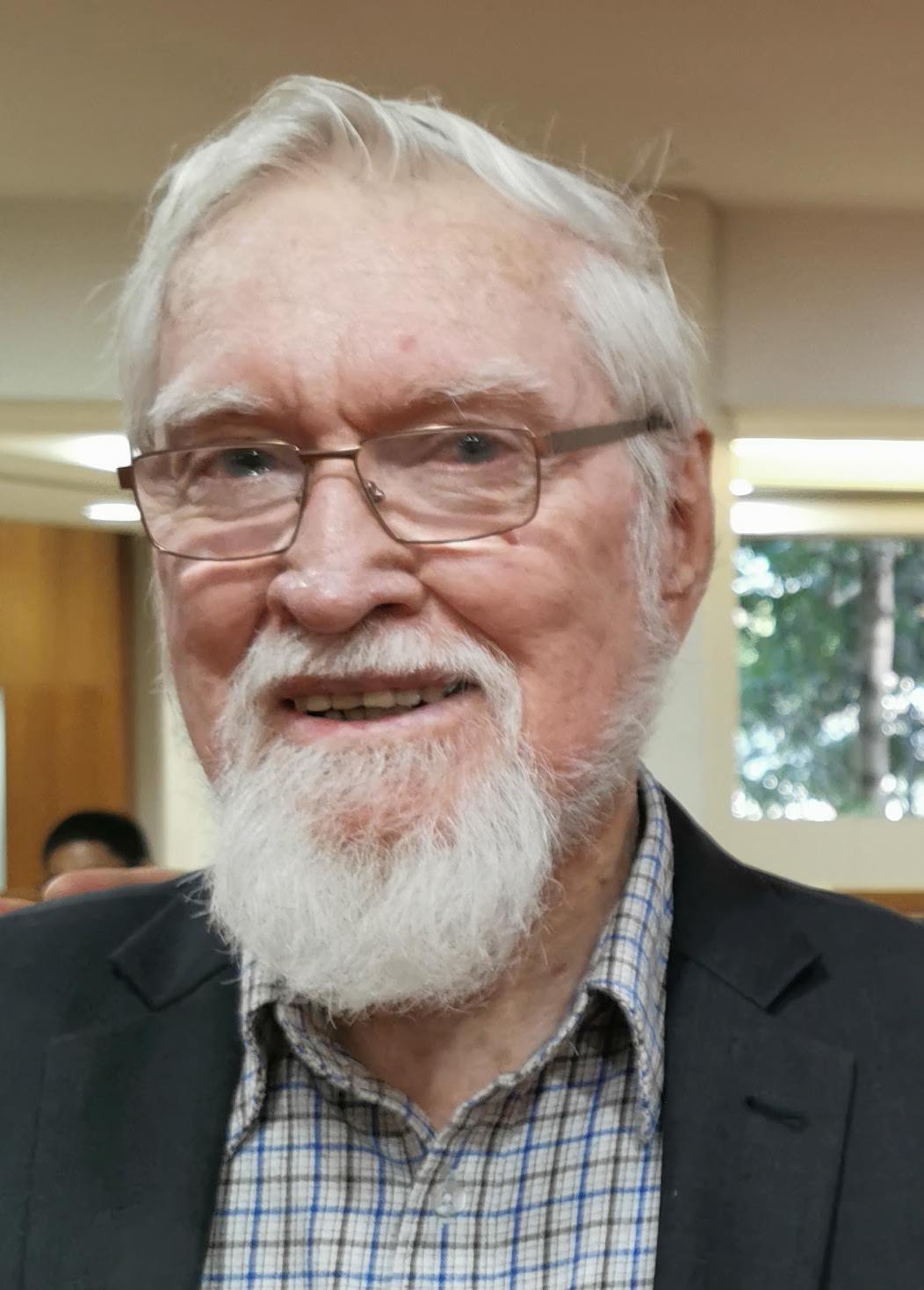 Colin has spent most of his adult life working with the Indigenous people of Australia in trying to do his little bit to assist them to be be independent and capable of self determination. He has now retired from full time work. However, he is still doing what he can behind the scenes and hopes that one day the 'closing the gap' between non-Indigenous and the Indigenous people in major aspects such as life expectancy, education and economic status will be achieved.
Colin has volunteered with The Sunshine Coast Reconciliation Group, hosting forums on the "Shared History" of Indigenous people in South Queensland and the European Settlers to this land. He also enjoys travelling in Europe to explore the less visited parts of that fascinating part of the world.
Sasha Purcell – Committee Member
Sasha Purcell is Torres Strait Islander human rights lawyer, Fulbright Scholar and NYU Human Rights Scholar in the climate change program. Sasha is actively involved in international Indigenous human rights within United Nations mechanisms and has worked and practiced in the area of foreign affairs, Police Prosecutions (criminal and domestic and sexual violence law), child Protection litigation and is a doctoral PhD researcher in Indigenous human rights, climate change and international law.
Sasha has expertise in criminal and child protection law, international law, human rights, climate change and environmental law. She was most recently asked to present as a panelist at the United Nations Permanent Forum on Indigenous Issues on the topic of climate change, especially in the Torres Strait Islands. She is also a current member of the Queensland Law Society's Reconciliation First Nations Action Committee and Human Rights and Public Law Committee; whose purpose is to advocate for and raise awareness for reconciliation and advancement of First Nations community and legal interests and human rights. She is admitted as a lawyer in QLD, NSW and the High Court of Australia and has been a practicing lawyer for over 5 years.
Sasha has taken the lead on a climate change research project within the Torres Strait Islands and has an interest in the preservation and advancement of Indigenous human rights. Sasha holds dual qualifications in law and international relations. Sasha work's in the domestic and international law and human rights space providing consulting advice on numerous human rights issues. Sasha is a published professional and recognized as an expert in human rights issues and climate change.