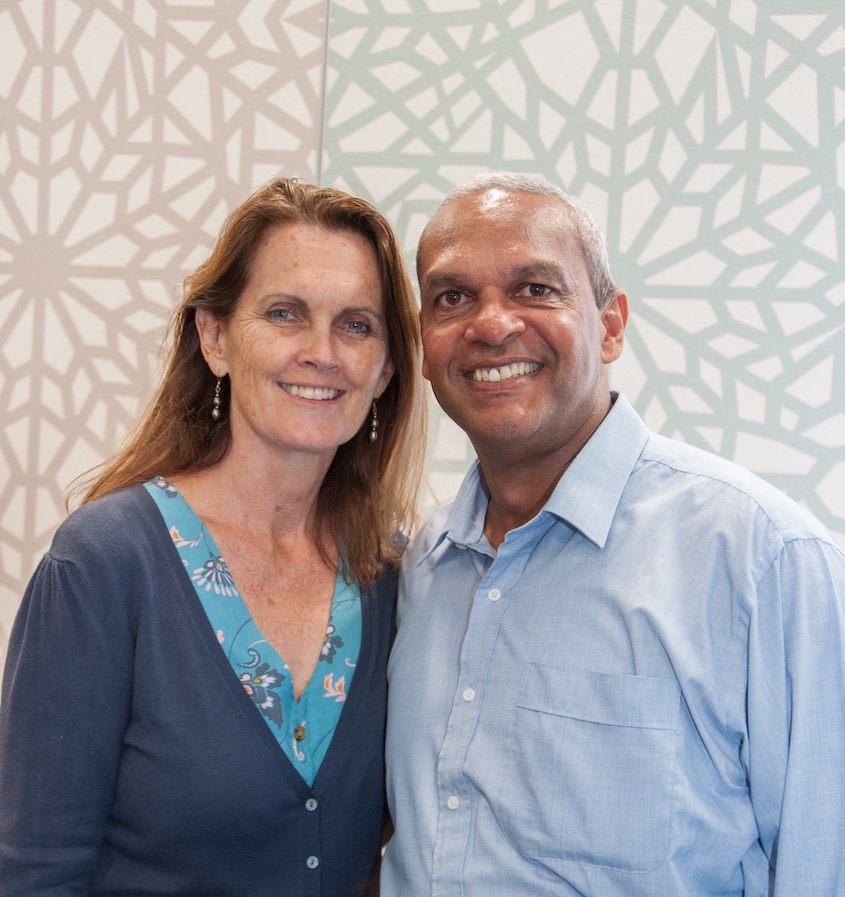 Reconciliation in its truest form is about bringing healing to the nation and healing to First Nations peoples, so that we may all move forward together, says Yalari founder Waverley Stanley AM.
Yalari is educating and empowering Indigenous children
Waverley Stanley and his wife, Yalari managing director Llew Mullins, presented to Reconciliation Queensland members and guests on 25 May 2019 at Garden City Public Library, Upper Mount Gravatt.
Yalari promotes itself as a not-for-profit organisation offering quality, secondary education scholarships at leading Australian boarding schools for Indigenous children from regional, rural and remote communities.
"I honestly believe that for us as an organisation and for us as a nation, why we [need to] focus on generational change is because, if 231 years since 1788 since Australia was settled, if we as a nation, if we can have so much technology going on, if we can have so much expertise in that area, but the pure, unsanctified responsibility of a person talking face-to-face [and] asking someone about their life [is not happening]," Waverley said.
"In this digital age we have right now, we are so far backwards that we can't even sit down and do that. And we are coming to the same trough, the same table, about reconciliation. The same basic human rights of how do we treat people.
"We have to raise up people in this country [and] our next generation are the people who are going to make a huge difference," he said.
This was another RQI Speaker Series event. View the video for the entire Yalari presentation or check out the photos below.
Staffing and student support
Explaining the the organisation's structure, Llew Mullins said Yalari had between 30 and 35 staff.
"Half of them [Yalari staff] are in the office on the Gold Coast…because that's where we live. Really we're a national company," Llew explained.
"The other half of our staff live in the cities where the children go to school and they are our support officers, so they're on the ground," she said.
"They don't work for the school. They're not in the school, but they support them…and without these roles, our program wouldn't work. They really do need that extra support.
"It's a liaison between the school, the parents, [who] are sometimes two and a half hours away, sometimes they're 4,000 kilometres away, and the students themselves."
"And [we are] helping that all to work…helping to facilitate that relationship," Llew said.
Llew explained that Yalari staff included social workers and former teachers.
"And they all work together as a team, because you can communicate so well over long distances now," she said.
"And the other ones that support each other are the students themselves. From the oldest ones to the youngest ones, that's the natural progression we have," Llew added.
Now in its 14th year of operation, Yalari has 194 indigenous children on scholarships in 26 partner schools across Australia. It also has an alumni group of 346 who are studying at university, working, undertaking further training or raising families.
RQI has undertaken to hold its 'Speaker Series' events every two months. Anyone who has an interest in reconciliation is welcome to attend, not just RQI members. Check our Event Calendar for more details.